This roasted red pepper spread is one of the most amazing foods I have ever tasted. And, of course it is jam-packed with nutrients because I just cannot take the time preparing anything to eat that will not benefit my body or those I am feeding in some way! One taste of this roasted red pepper patè will leave you wide-eyed, reaching for more until you realize you are scraping the bottom of the bowl. What is even more exciting than the incredible flavors harmonizing with one another is the fact that it is one of the healthiest things you do for your gut microbiome, which significantly improves your immunity and ability to fend off disease as well as brighten your outlook on life!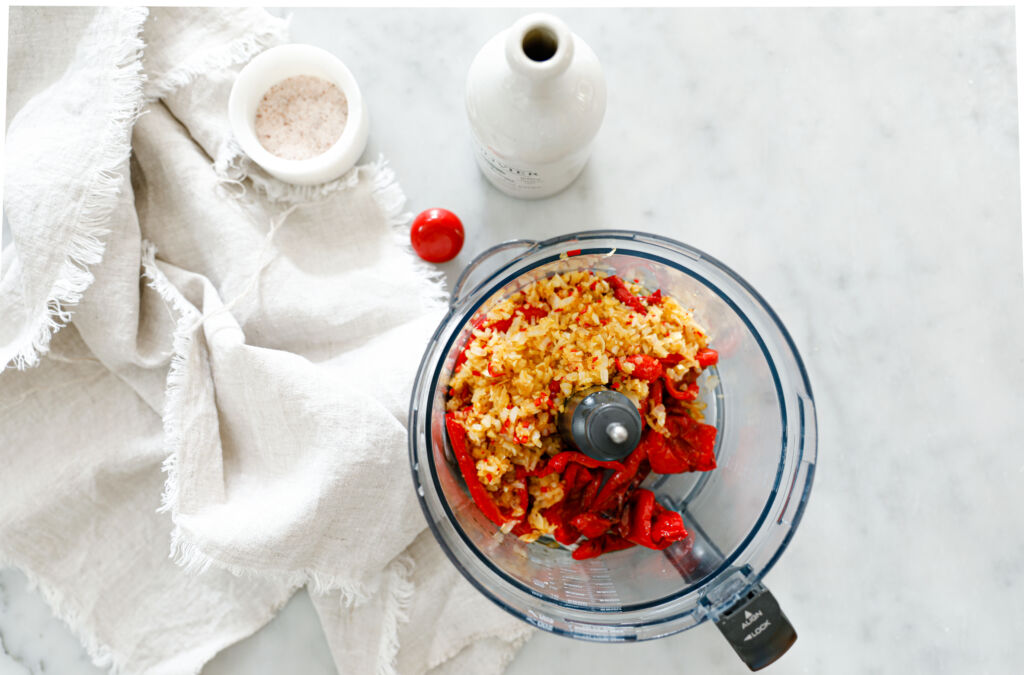 This roasted red pepper spread has tons of fiber, micronutrients, vitamins, potent plant compounds that will help your good gut bacteria produce health-promoting short-chain fatty acids, amino acids, enzymes + neurotransmitters.  Feeding your body fresh, whole foods enables the cells and organs in your body to hum along with the greatest efficiency + ease as they go about their jobs of creating health.  No decoding necessary as there are no confusing factory made ingredients to figure out what to do with.  These pure ingredients feed your microbiome, allowing it to create even more health.  And, since about 90% of your serotonin is produced in your gut, a happy gut makes a happy mind. Food + Mood!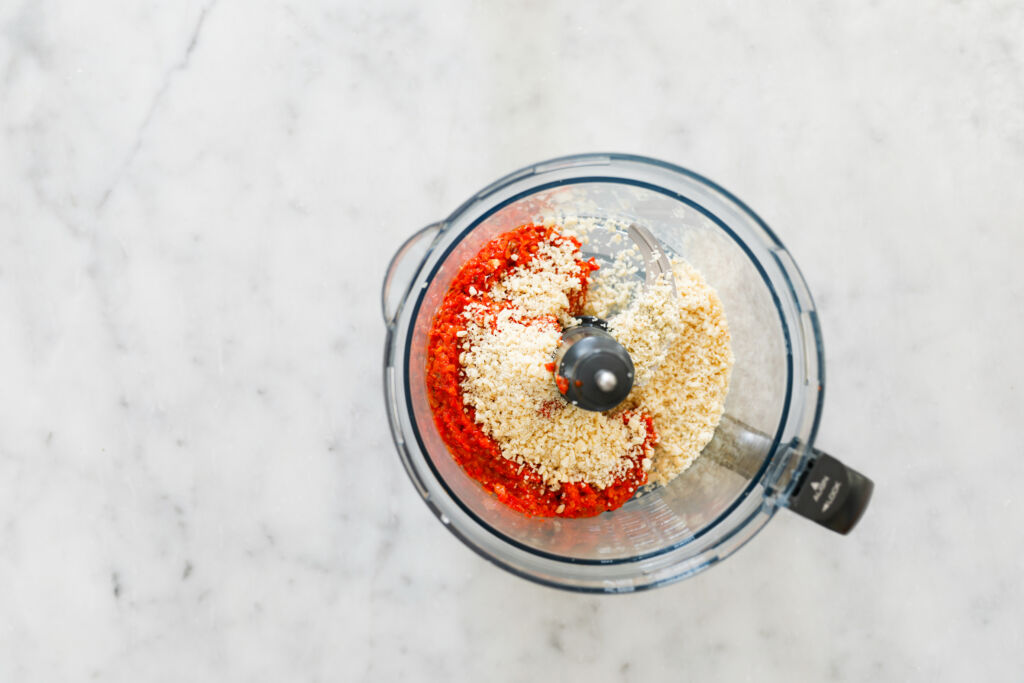 I start with roasting fresh, organic red, orange or yellow bell peppers until they are just starting to brown.  Then, I toast some organic, raw macadamia nuts, caramelize onion, several cloves or garlic and a chile.  Add a little white balsamic and olive oil and whir it all in a food processor and that's it. This recipe is straight out of  At Home in the Whole Food Kitchen by Amy Chaplin.  http://www.amychaplin.com.  Both of her books are my number one recommended cookbooks to my clients because she is all about making veggies with the greatest nutrient profiles taste amazing while keeping them as close to their natural state as possible.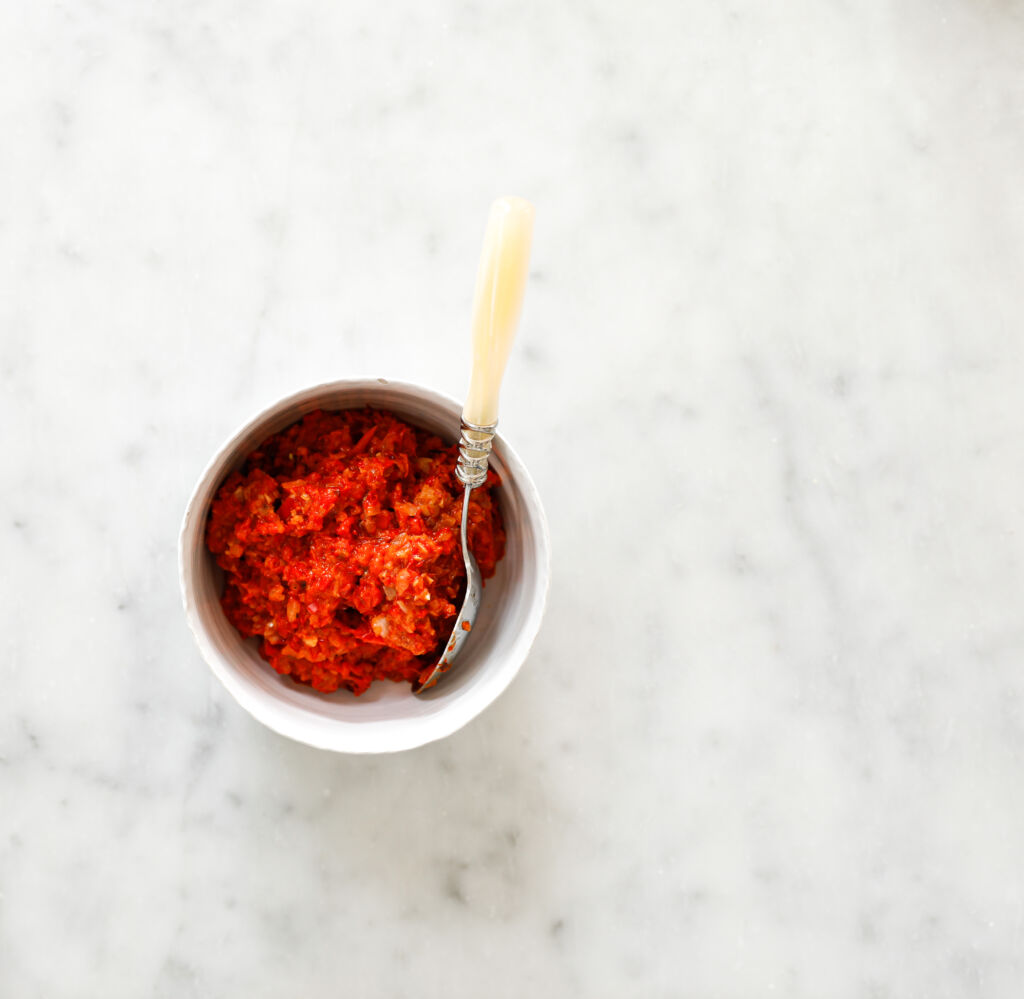 Head on over to the recipes section to see how to make this mind-blowing masterpiece! There are also a few little tips like breaking down your pepper/onion mixture separate from the nuts and then blending together for the best outcome. Leave a comment + enjoy! xxo!