Energy bites are having their moment as life just keeps getting busier + these raspberry power bites are my latest fav!  Lately, I have immersed myself in perfecting five of my favorite energy bites recipes for my soon to be released ebook, "Everyday Energy Bites".   I am so close, but I could not wait to share this one!  
Have you noticed that so many different types of stores have a designated section just for energy bars?! Large athletic stores, grocery stores, pharmacies, convenience stores.  There is a high demand for portable snacks to allow us to keep going at our all too familiar frenzied pace. And, they work.  They do the job. But, keep in mind that they are made of complex ingredients, developed by food scientists, that aren't so easy on our bodies. Sometimes they are the only option, and as a mom of two teenage boys who are very into sports, I buy these bars to toss into their backpacks, but they aren't my first choice.  Truth be told, my boys are not going to carry around one of my containers from home in their already stuffed bags and my homemade options always get smashed into a thousand pieces if contained into anything other than a rigid container.  I am working on a solution for this though!  So, for now, we rely somewhat on the packaged bars.
If the time and place allows, meaning a quick dash to home between school and sports, I have homemade energy bites in the freezer ready to go.  Having just a few ingredients that I have carefully sourced and prepared is what all of my energy bite recipes are based on.  They taste amazing, are nutrient-dense and the whole, pure ingredients provide the best type of fuel for our bodies. Our systems know exactly how to use unprocessed foods from the earth in a way that benefits us most.  
For these energy bites, I used freeze-dried raspberries, almond butter, sprouted almonds + dates.  That's all. Freeze-dried raspberries are one of my favorite ingredients for their color, flavor + crispness. Sprouted almonds totally elevate the nutrient profile, but can be a bit tricky to get your hands on!  Whatever almonds you choose, toasting them will give them a depth of flavor that is totally worth the few additional minutes. Dates allow sweetness that is balanced with tons of fiber + a super high magnesium content. A huge win!  Most importantly, dates not only help hold all of the other ingredients together, but also allow the sweet flavor to be enhanced without sending your blood sugar crashing!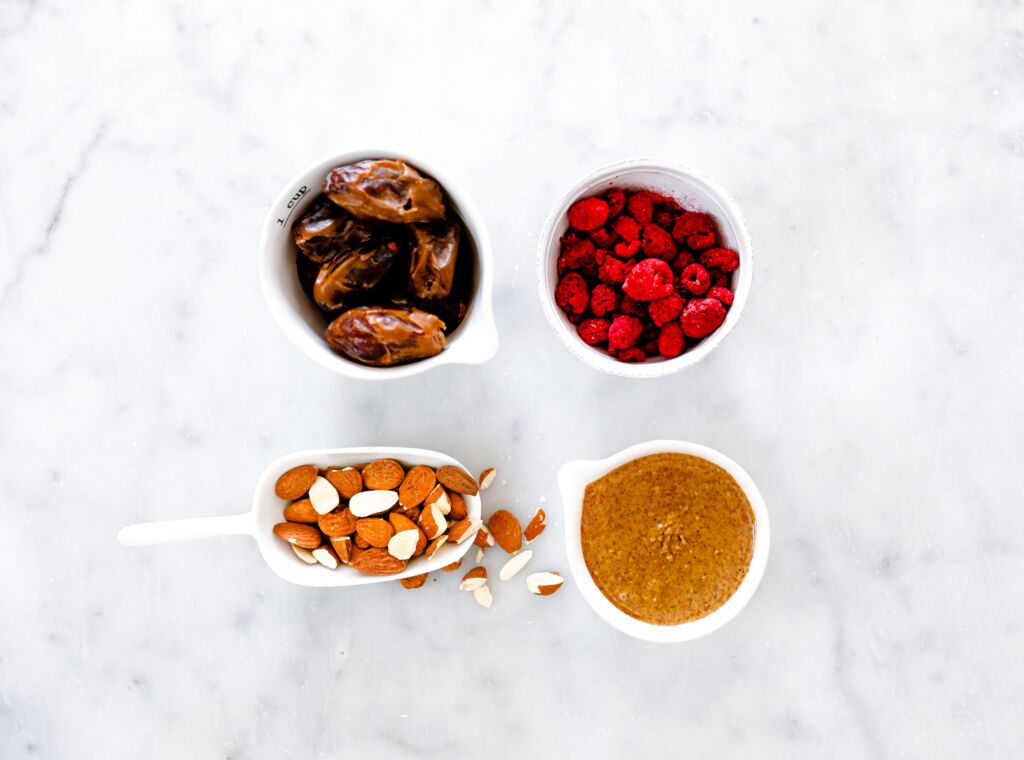 A quick note on sprouted almonds… sprouted almonds cannot be pasteurized in order to sprout. California, which is where most of our almonds come from in the U.S.,  pasteurizes all of the almonds grown in their state.  So, if you find almonds that are of U.S. origin and say they are sprouted, they probably are not. Nuts.com has imported almonds that are truly sprouted and are my first choice to use in recipes or to snack on. But, for ease you can use organic or non-organic.  Just make sure to buy raw almonds and toast them yourself since many store bought toasted or roasted nuts are cooked in a totally different type of likely not so healthy oil…fyi!
Head on over to the recipes section and grab the recipe.  I hope you give them a try and leave a comment if you loved them! Enjoy! xxo!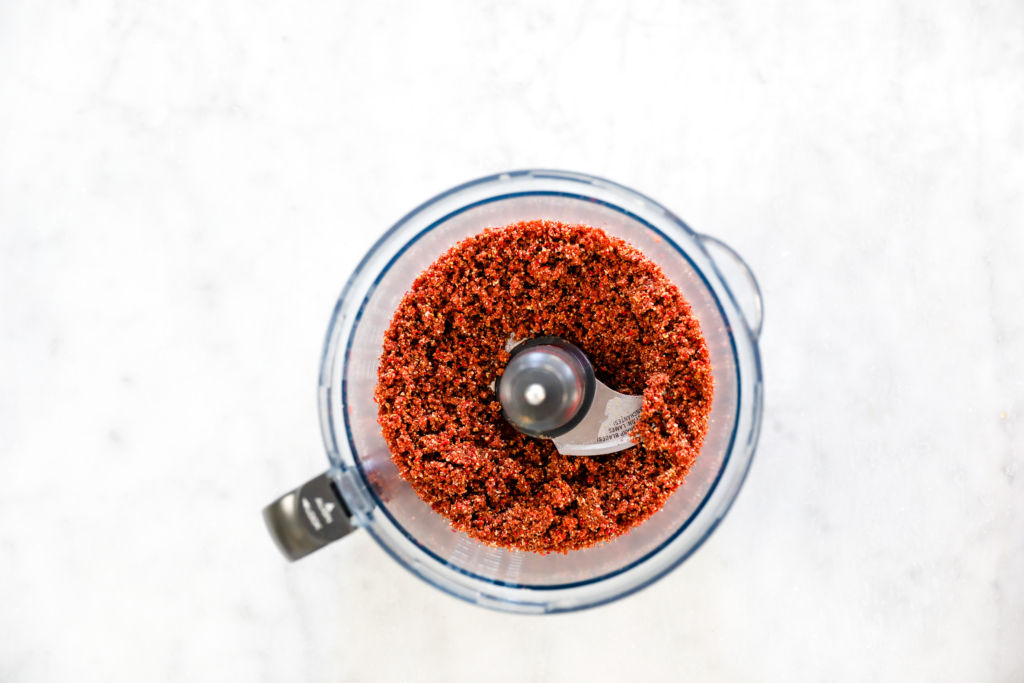 Leave a comment