I have finally figured out the perfect tree-nut free granola bar that can be made plain or with the addition of dried fruit and nuts! It has taken a number of failed batches of bars that were a bit too bitter, way too crumbly or just not appealing to my boys before I arrived at a combination of ingredients that tasted great, held together well and were embraced by my kids. Yes, slam-dunk!
One of my all-time favorite cookbooks is The Family Cooks by Laurie David and Kirstin Uhrenholdt. Not only do I love their recipes, but they share so much relevant information on the importance of time spent around the dinner table and how to make family meals doable. I constantly refer to their books for reference and inspiration. Their granola bar recipe uses egg whites….something I had not run across in any other recipe. Maybe that is why my bars never stayed in a bar shape, but always ended up as granola if touched! And, another ingredient their recipe called for which none others had is brown rice flour. Aha! So with a few tweaks, I ended up with these perfect little bars. I made my own chocolate sauce with cacao-so unbelievable amazing and simple-and drizzled that over these guys. I knew a little chocolate is what would make my boys get excited over trying something new. Knowing what my little guys like and dislike, I began my experiment…..I only used one kind of seed, coconut oil instead of vegetable oil, sprouted brown rice flour (I always choose sprouted if possible) and crispy brown rice cereal. In the oven it all went and out it came with the most wonderful smell. The boys couldn't help but to come see what I was up to in the kitchen! Love it!!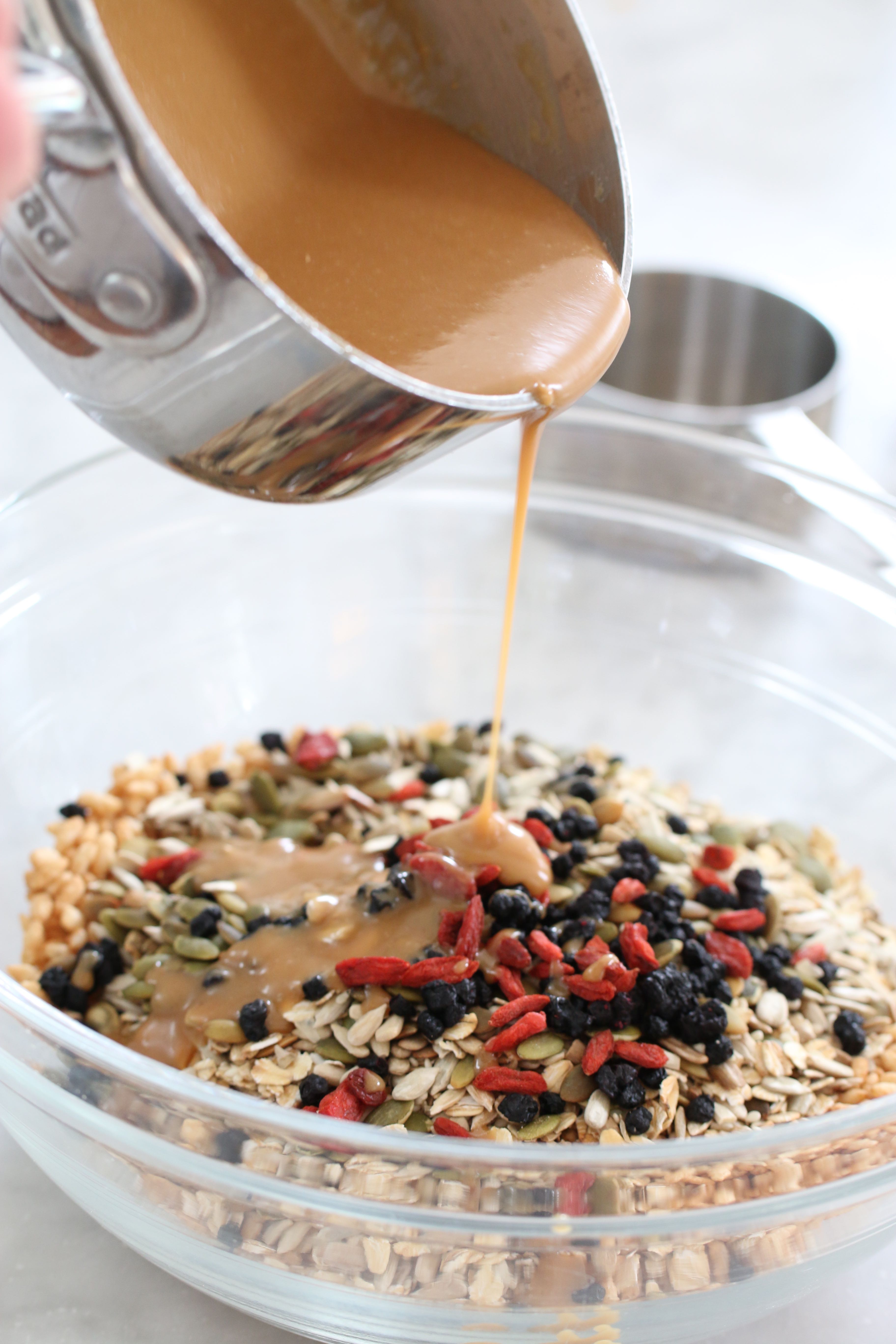 To make these for family and friends who like dried fruit and varying textures, just add in any nuts, seeds or dried fruit they love. I just check the total amounts of what is called for with the nuts and add in whatever I like, making sure to keep the total amount the same. Here are version's with pumpkin seeds, dried wild blueberries, goji berries and chocolate chips. These are a bigger hit with adults I think because pumpkin seeds can be a touch bitter, and most kiddo's are not fond of bitter.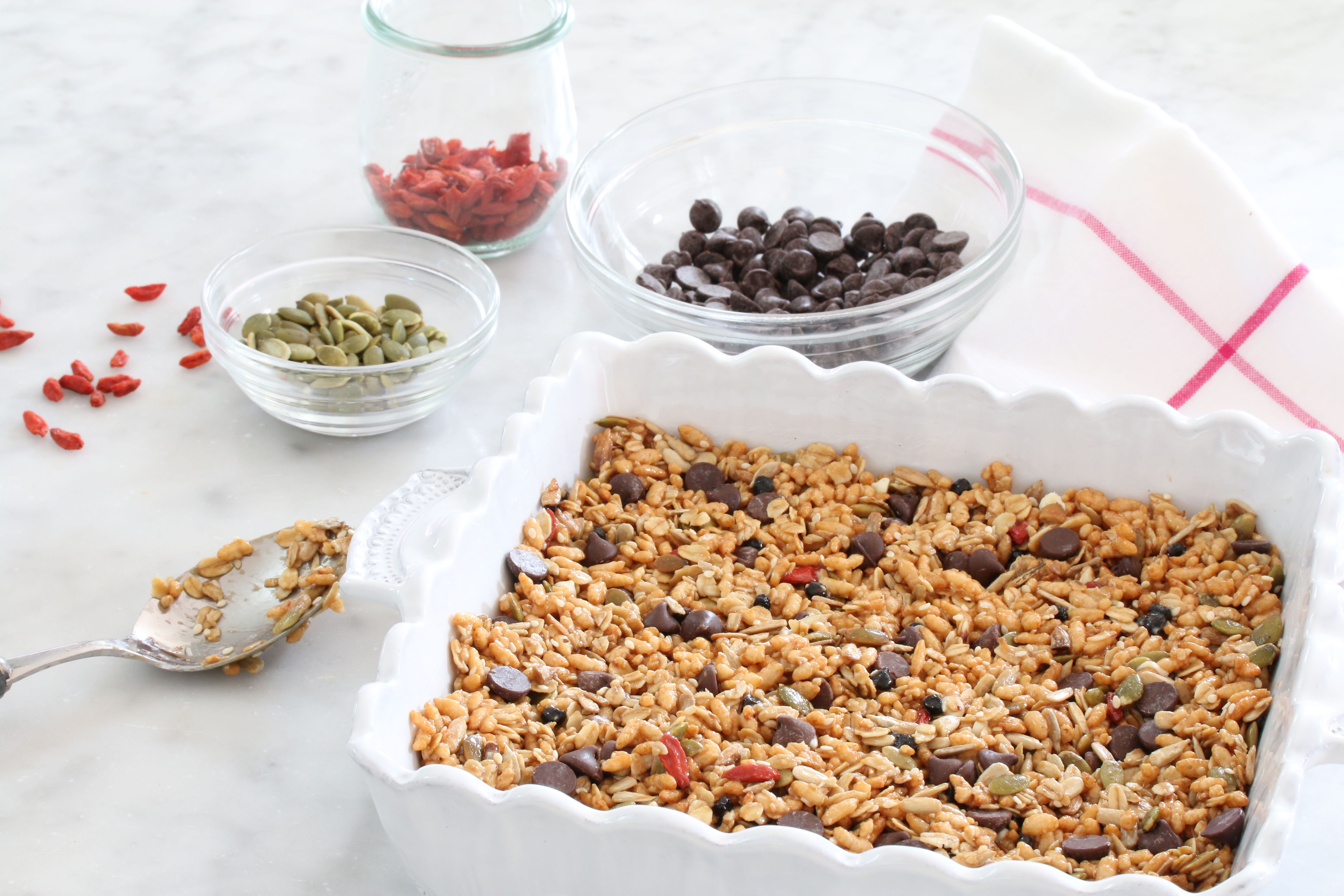 Shown are three different versions, all basically the same, just changing the seeds and fruit. Posting the recipe to the recipes page right now! A yummy little treat to satisfy a sweet tooth and nourish the body all at the same time! xxo!
Leave a comment