As much as I love roasted cauliflower, I cannot believe it has taken me this long to use it as filling for a taco!  Sometimes I just don't see the forest for the trees and miss out on so much!  Over the past few months, I kept noticing cauliflower and sweet potato tacos on Instagram and thought; "what am I waiting for"?  I started doing a little research and found a recipe in one of my absolute favorite cookbooks, The Love & Lemons Cookbook by Jeanine Donofrio.  I am totally inspired by her work and everything she does is absolute perfection. 
Let me begin by saying, I'm not much of a meat person, from a compassion for animals point of view and also because I don't love the taste or how it makes me feel before, during and after I eat it.  Yes, even before!  I totally contemplate whether I should even try it when it is in front of me. Vegetables just have so much more flavor and health benefits!   
For the most part, I followed the recipe in Love and Lemons….it's that perfect!  My only changes were to not use as much chipotle pepper, add arugula to the tacos and to use chickpea flour tortillas instead of flour or corn.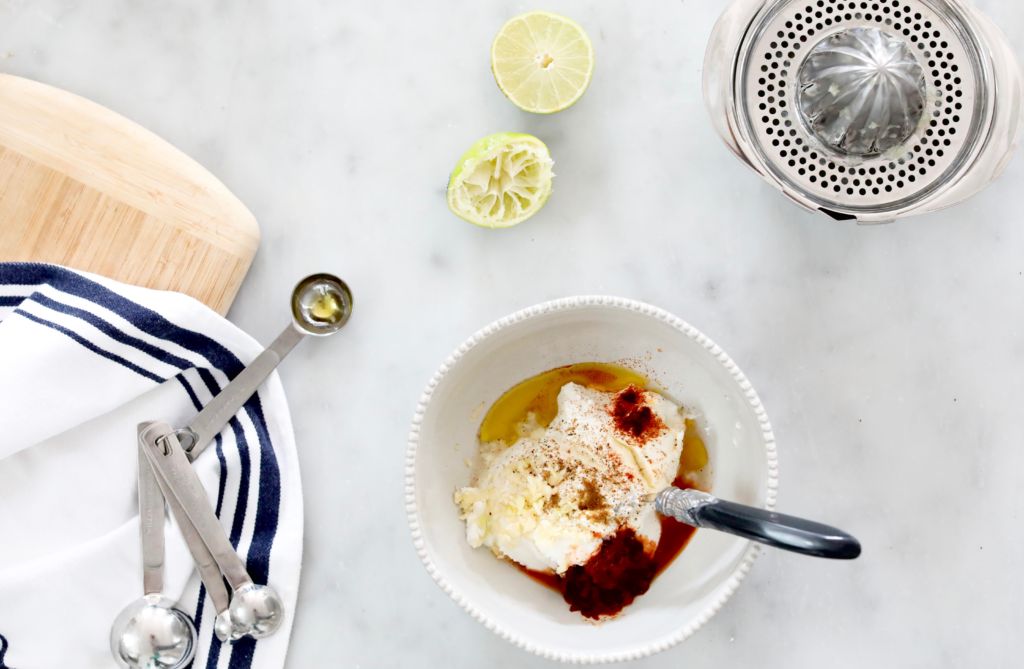 I also chose to roast the cauliflower with olive oil, New Mexico City chile powder, toasted cumin (both from Williams-Sonoma) + salt in the oven at 375 degrees for 30-40 minutes, turning halfway through.  While the cauliflower roasted, I mixed up the chipotle yogurt sauce.  It takes all of five minutes! Here's what's in it…5% Greek yogurt, half of a chipotle pepper from a can, chopped up very fine and mashed a bit, one garlic clove also minced fine, lime juice, extra-virgin olive oil and honey. Set that aside and warm the Chickpea flour tortillas in a non-stick skillet for 3-4 minutes on each side.  While those are warming, set out a bowl of freshly rinsed cilantro sprigs, lime slices and avocado.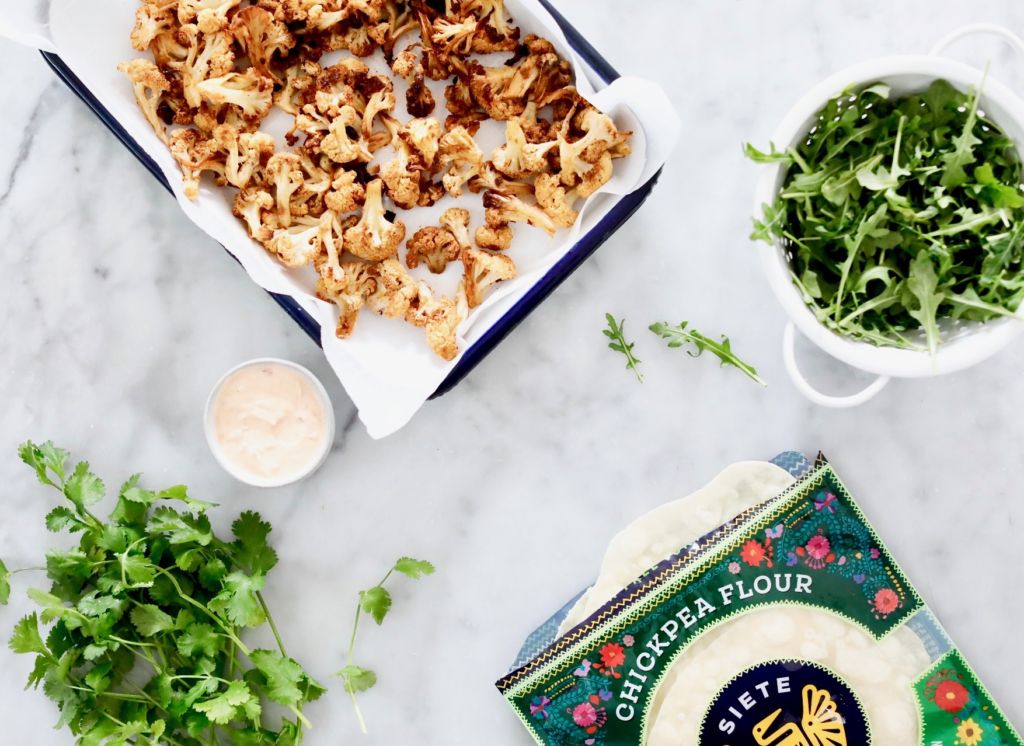 When the cauliflower is ready, remove it from the oven, assemble your tacos and marvel at how unbelievably amazing they are! This has truly become one of my favorite meals to have at home and it takes just minutes to pull together when the cauliflower is pre-roasted! These tacos enable me to power through an afternoon of work while keeping me alert + focused, which is what lunch should do, right? xxo!  Enjoy!