The question I am asked most often is, How can I be healthier?  If someone isn't on a diet that restricts beans + legumes, I always suggest making a big pot of black beans for the week.  Having already cooked beans in the freezer or refrigerator means you are only a few minutes away from a super healthy meal.  This practice has saved me time and time again on a school night when I didn't have time to prepare something for dinner during the day.
Besides being full of nutrients + fiber, beans are calming, strengthening, satisfying and nourishing.  Beans positively affect the body + mind and they are easily transformed into a multitude of yummy meals.  From a bowl of creamy black bean soup, to black bean tacos or burgers for main entrees to steaming bowl of black beans + brown rice as a side or pureed with Southwestern spices as a dip. And, don't forget black beans can totally round out a salad, increasing the protein and satiety value.  
Always, always rinse and soak your black beans for a minimum of 8-12 hours before you even think of cooking them.  I don't recommend the quick soaking method….I feel it takes time for beans to release their naturally occurring phytic acid.  And, you want to want to ensure that has had ample time to occur so your body will be able to absorb all of the nutrients contained within the beans.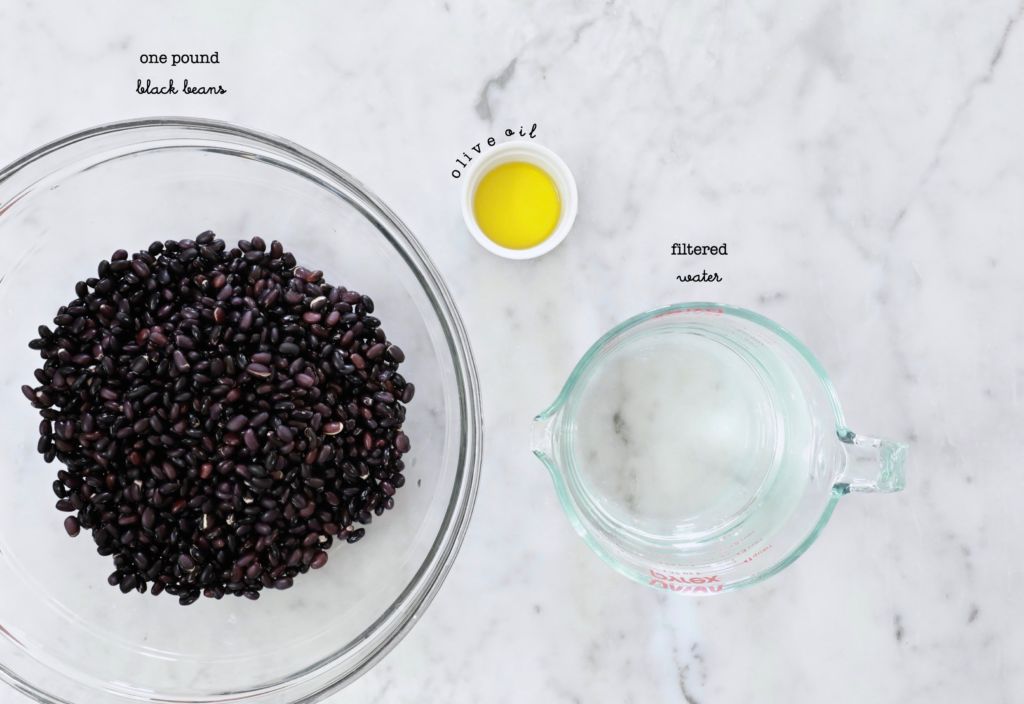 Begin by sautéing finely chopped onion, garlic + jalapeño in olive oil until softened.  Then add in your beans + spices and cover with filtered water by a couple of inches, give it a stir, put the lid on and set the fire to simmer.  Don't forget to peek under the lid and stir everything around  every so often.  
These are my go-to spices whenever I am making black beans.  I insist on Williams-Sonoma's New Mexico Chili Powder.  Their toasted cumin powder is also on my list of favorites but I realized I was out of it when I was taking photos for this post!  I recommend their spices over all others!!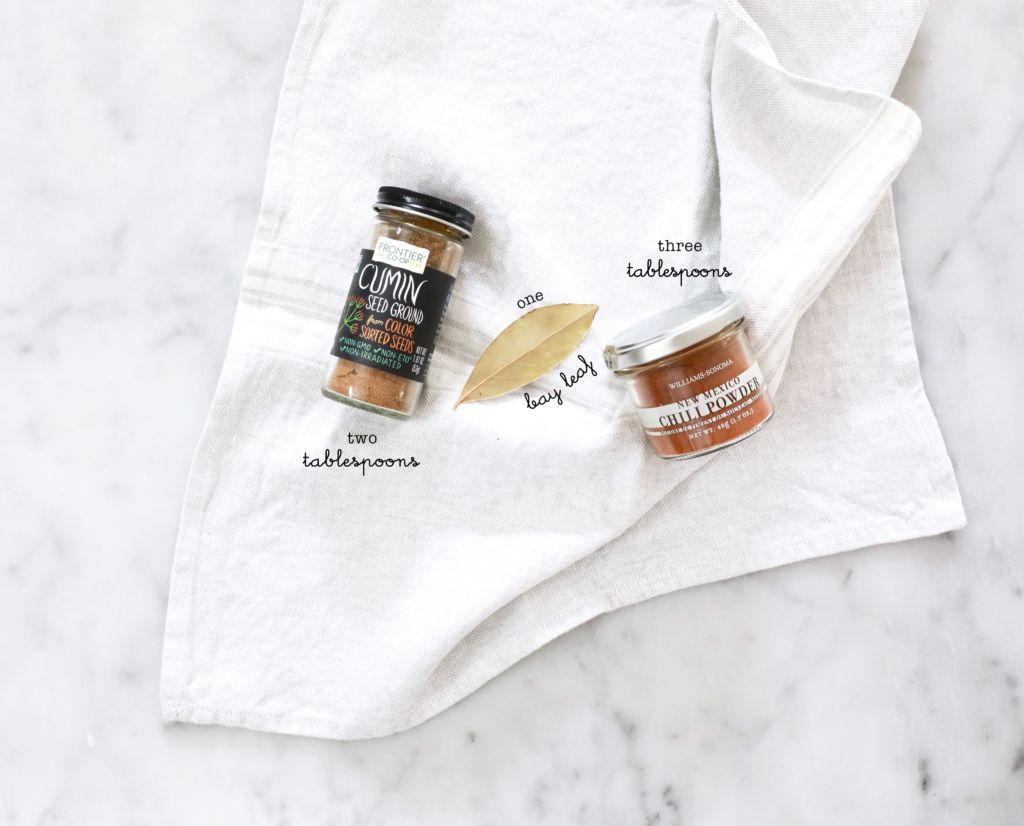 Now, let them simmer away for a few hours.  They will actually be cooked after a couple of hours, but I feel like they are so much tastier if I let them cook longer.    Once they are ready, remove the lid of the pot, increase the heat a bit and cook off some of the water.  Now, they are ready to be blended or used for any recipe!  Whatever recipe I am using them for, I always add additional spices + a few dashes of Cholula depending on what that dish may be.  Become comfortable with tasting and adjusting seasonings gradually until you love the taste.  I have made these with homemade chicken broth and with just filtered water like in this post, and find that they are just as amazing with water as the chicken broth, surprisingly.  So, I prefer filtered water for my black beans and save my homemade chicken broth for soups where the difference would be more noticeable.
Feel free to comment with any questions!  I hope this inspires you to pass on canned black beans and start making your own at home!  There's nothing like a pot of simmering goodness on the stove when everyone comes home from the day's adventures!  Enjoy!  xxo!