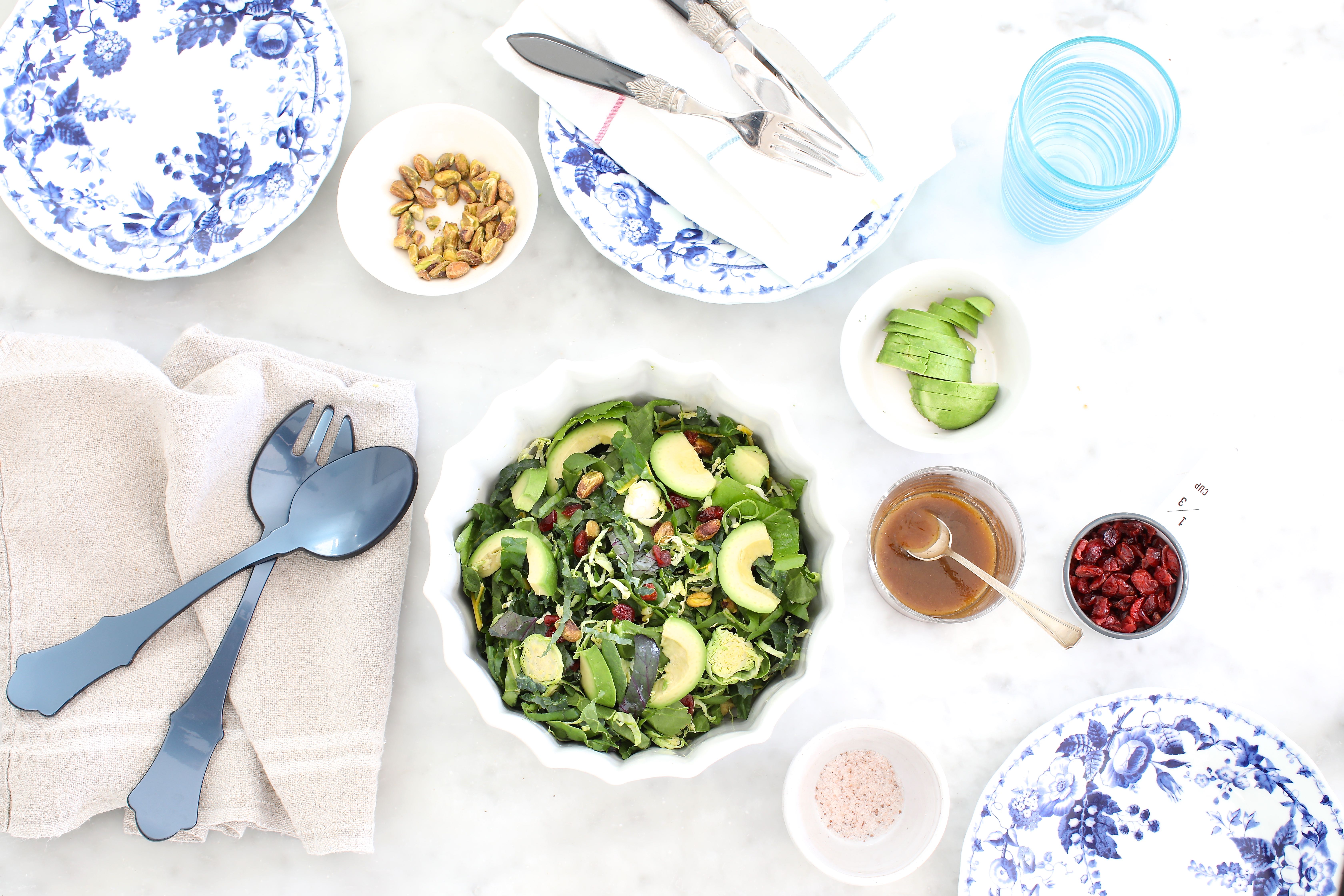 Salads aren't just for summer! They definitely dominate the warmer months for a reason because they are cooling for our bodies when the weather is hot. And, some greens are meant specifically for the spring to detox our bodies from the heavier, more grounding stews and veggies typically eaten in the winter. That works nicely, but I find myself craving salads all year-round. So, what's a girl to do?! I made a list of leafy greens having the highest ANDI scores (a measure of nutrient density) and then used those that are more on the hearty side and wintery. Send in kale, swiss chard, brussels sprouts and purple cabbage. This salad is a heavy-hitter when it comes to nourishing your body and when topped with toasted pistachios, dried cranberries and avocado, it becomes off-the-charts amazing. It truly is medicinal in what it delivers to your entire system and is über-yummy as a bonus!
When I am tossing a salad during the cooler months and using more sturdy greens, I prefer to shred them. Thin ribbons of kale, cabbage, swiss chard and brussels sprouts are much more palatable and totally delicious as delicate little strands, but can have too much of a bite when left in larger pieces. To achieve a finer cut of these bold greens, just stack freshly rinsed leaves on top of one another, roll them up to resemble a cigar and thinly slice from one end to the other. This is called chiffonade. And it results in beautiful, thin ribbons of whatever greens you have sliced. Now, your heavier, heartier greens are light and delicate in texture, but still seriously hearty in substance.
I always include avocado and toasted nuts in my salads for the healthy fats and protein to stay satisfied longer, but also for the difference in textures to keep things interesting. Just a few dried berries add a little sweetness here and there, without being overpowering. Once you have gotten this far, remember to whip up a quick homemade salad dressing! It only takes a minute to mix up a little balsamic, extra virgin olive oil, a tiny touch of dijon mustard and a little honey, salt and pepper for a dressing that works for most any salad.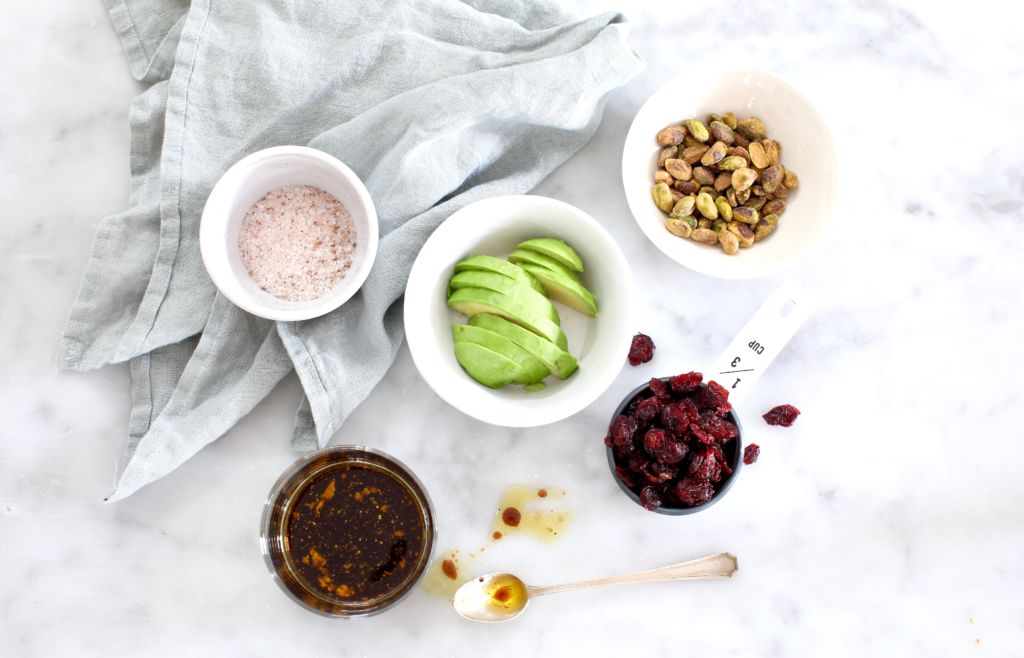 Taking a few minutes to prepare a couple different types of salad greens, veggies and nuts to have on hand will set you up for success in the kitchen. Think ahead and plan ahead so you will be more equipped to choose fresh foods over packaged when meal or snack time rolls around. This simple practice will leave you feeling more in control of your health, which will result in a healthier and happier you. Enjoy! xxo!